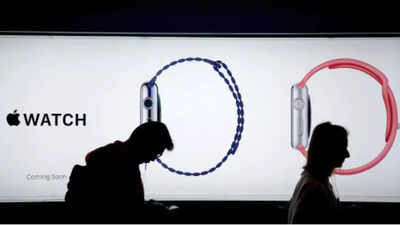 Apple's latest watchOS 8.7.1 update brings with it a fix for the Apple Watch Series 3 issue that caused the models to reboot on their own — unexpectedly — for some users. This update is a bit different from the rest as it is meant just for Apple Watch Series 3 and will not be arriving on Apple Watch Series 4 and higher models.
Speaking of the other updates, Apple also brought the macOS Monterey 12.5.1 update and the iOS 15.6.1 and iPadOS 15.6.1 updates for users on the same day, i.e. August 17. With these two updates, Apple says that it has addressed the issue of a third party application being able to execute arbitrary code with kernel privileges. The update also fixes another vulnerability found in Safari's WebKit which is said to have caused arbitrary code execution due to processing maliciously crafted web content. Both issues were affecting iPhone, iPad and Mac users.
When it comes to the Apple Watch, the next major software upgrade expected of Apple is the watchOS 9 update which may come out next month. But Apple Watch Series 3 will be ineligible for the update as watchOS 9 is meant for Watch Series 4 and higher versions.
Apple could be considering using a new type of material for its upcoming Watches. A recent patent hints at the company using a highly durable and chemical-resistant material in future iPhones and Apple Watch variants which it calls "Zirconia-based ceramic material", as per a report by Forbes, based on the patent.
The patent is titled "Electronic Devices with Textured Zirconia-Based Components". As per Apple, the inclusion of this material in the design will give "a matte appearance to an exterior surface of an electronic device. The texture of the enclosure component may also be configured so that it has one or more tactile properties suitable for use as a wearable device and can be readily cleaned."
According to the report, the material could be used as a side surface around the main body of the device, like a surface that wraps around the side of the Apple Watch and/or it could be used at the rear of the iPhone.
FOLLOW US ON SOCIAL MEDIA
FacebookTwitterInstagramKOO APPYOUTUBE